Today, we start to focus on computer and Internet. I would like to share one of the featured Tool on web - Daily Todo. We all know that planning is important. With proper planning, we have more courage for achievement and have better arrangement for time and resource. This tools could help us to record the tasks for today: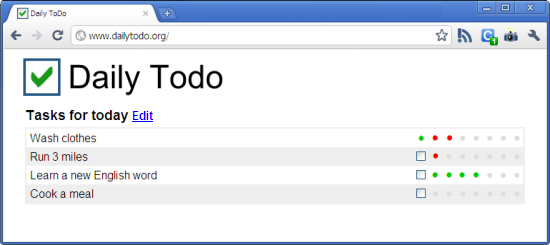 As shown in the screen above. Daily Todo can remind what you need to do today and the future. The tool is free and registration is not required. What you need to do is just bookmark the website and visit again tomorrow.
I think this tool is simple, but creative and useful.